Getting iWASEL
Download the latest version here.
Installation
Follow simple installation instructions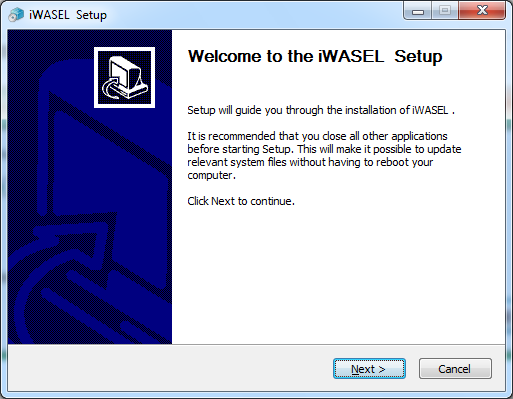 Usage

Connect/disconnect
To connect and use our vpn service select desired server from combobox and when done press "CONNECT" button, located on main frame




Registration
To register and get more time go to "Sign In" tab and select "Register" button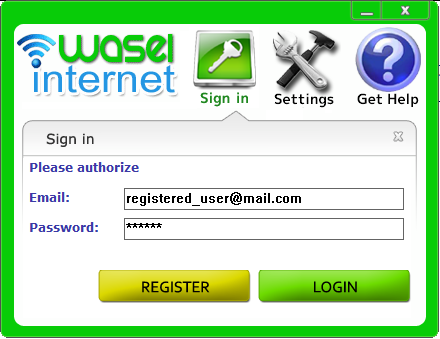 You will be redirected to iwasel.com where you can register your account and later pay for additional time.

Login/Logout
If you are a registered user and want to log in to our vpn service go to "Sign In" tab fill "Email" and "Password" fields. After this operation hit the "LOGIN" button.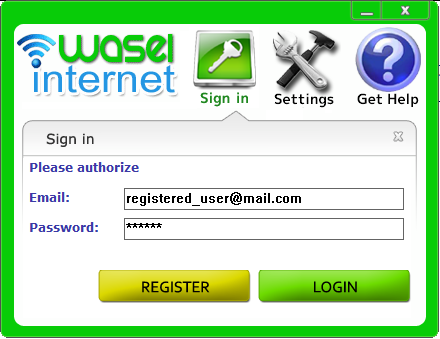 Upgrading software
Every time application starts you will see notification if new version is released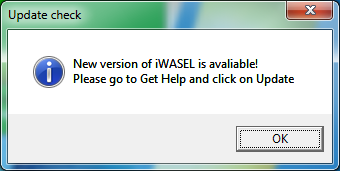 Follow instructions and go to "Get Help" tab and press "UPDATE" wait restart prompt and then press "RESTART" button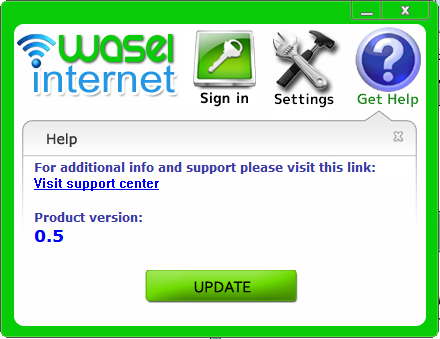 Wait for application to start automatically – it is now successfully updated.

Settings
Settings window looks like this



Here you can select application language in upper combobox. Lower you see three options: "Automatically connect" – connect every-time application starts, "Run at system start" – start iWASEL when you start Windows and "Reconnect automatically" – reconnect if vpn client unexpectedly disconnected.

Uninstallation
If you later decide to uninstall iWASEL go to "Start" → "All Programs" → iWASEL and select "Uninstall". After that follow simple uninstaller dialogs and complete operation.
PPTP VPN
Manuals for connectiong to PPTP VPN:
لماذا اى واصل...




اسهل طريقه استخدام فقط حمل البرنامج و قم بتثيبته و اتصل بالخدمه
الخدمه موثوق بها للاستخدام الشخصى او الشركات
متعدده الخواص و تدعم جميع الاجهزه الالكترونيه و يوجد اكثر من بروتوكول للاتصال
تدعم جميع الهواتف النقاله القادره على الاتصال بخدمات الفى بى ان
خوادم فى جميع انحاء العالم
خدمه دعم فورى عن طريق موظفينا الموجودون اونلاين دائما
تأمين الانترنت الاسلكى
الخصوصيه و هويتك على الشبكه محفوظه